FACTOR, the granting body for Canadian musicians, funded in large part by the Government of Canada, seems to have been exploited by a founding member of New York's Wu-Tang Clan.
C.R.E.A.M., Get the Money
In late 2011, Raekwon (aka Shallah Raekwon, aka Remo, aka Raekwon the Chef, aka Lex Diamond, aka Lou Diamonds, aka Louis Rich Diamonds) opened a Toronto office for his record label and management company, ICE H20 records.
The company rented offices at Gloucester and Yonge in downtown Toronto and was profiled in the National Post. The Toronto Sun also covered the debut of the label.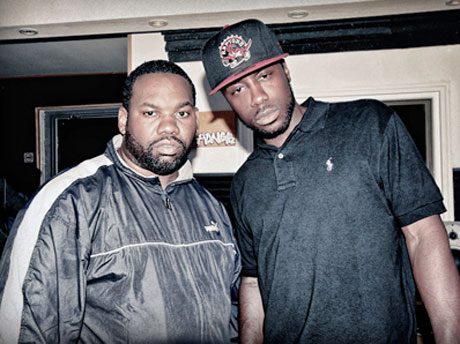 Handouts or No Handouts?
As its first act of talent recruitment, ICEH20 signed local rapper JD Era. In April 2012, JD Era released the online mixtape No Handouts with appearances by Raekwon and Mac Miller through the label. ICEH20 had not received any FACTOR funding at this time.
In the months subsequent to ICEH20's Toronto opening and JD Era's mixtape release, the Hip Hop gossip site Hollywood Street King suggested Raekwon's motive for establishing his label in the largest city in Canada was to gain access to the country's government-supported artist grants.
That hunch doesn't seem to be off the mark.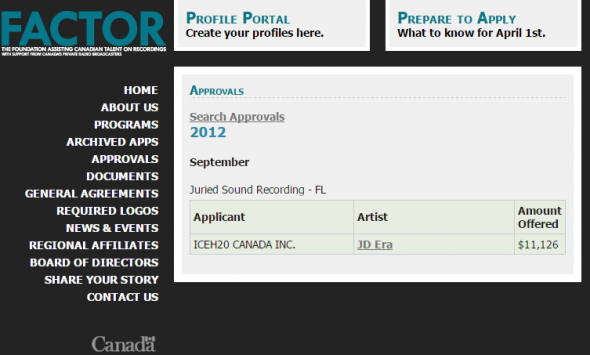 FACTOR's Neck Unprotected
Five months after the release of JD Era's mixtape, ICE H20 was approved for $11,126 in funding from FACTOR to be used explicitly for his music.
FACTOR confirmed to CANADALAND that the record label received funding in 2012 ($7500) and then again 2014 ($3600). According to the organization's website, the money was issued under the subcategory Juried Sound Recording, which requires that it be used to make new audio recordings.
According to JD Era, however, those recordings never happened. Through his management, Era tells CANADALAND that after the grant was received by ICEH20, he made no recordings with the label and recieved no further support or compensation from them.
In a February 2014 interview with New York's 105.1, Raekwon told the morning show The Breakfast Club that JD Era had ceased making music. Yet JD Era independently produced a second mixtape, Barz Vol. 1, which was released a month after the Raekwon interview. On the recording, Era rhymes that "me and Chef ain't said 6 words in 6 months," an apparent reference to his estrangement from Raekwon.
In April 2014, in an interview with VICE, JD Era claimed Raekwon refused to press the CDs for new work he produced, and expresses a mixture of gratitude and frustration for his involvement with Raekwon's label.
While it is evident that JD Era is no longer working with Raekwon or with ICEH20, it is unclear where the $11,126 in Canadian arts funding earmarked for his recording is now.
ICE H20's website has gone dark, displaying only a "403 Error – Forbidden!" message.
FACTOR declined to directly answer our questions, stating "we can't comment on the specific details of any project."
Raekwon did not respond to CANADALAND's requests for comment through his or Wu-Tang Clan's management.
I think you should be getting our newsletter
Get a weekly note about our top stories.
This is a good thing that we do. You'll like this.