Publisher's Note
Canadaland coming to you live across the country this fall
We're opening the Hot Docs Podcast Festival with our 10th-anniversary celebration, while The Backbench heads to BC and the Yukon
Did we mention we're turning 10 in October? To celebrate, we are packing our microphones and our bags (please don't lose them, Air Canada!) and hitting the road/skies/subway for three very special live events.
On October 3rd, The Backbench visits Vancouver for a live recording at the Vancouver International Film Festival. Host Mattea Roach and guests will take the stage at the beloved Rio Theatre for a timely deep-dive into the ways in which our politics and policymakers impact art, culture, and film, for better or for worse.
After they get their fill of the ocean, The Backbench team will head North of 60 for the first time, landing in Whitehorse at the Yukon Theatre on October 7th, for a live show that will examine the issues affecting our often underreported-on and underrepresented Northern territories.
And to cap it all off and blow out the candles, Jesse Brown, Arshy Mann, Jonathan Goldsbie, Mattea, and a host of Canadaland collaborators, friends, and special guests will come together on October 19th for a celebratory 10th-anniversary show to open the Hot Docs Podcast Festival in Toronto.
Tickets to each event are 50% off for all Canadaland supporters, while supporters at our Editor's Circle tier will get tickets free (limited number available).
Supporters can log in to their Supercast or Patreon account to get their discount code for 50% off.
---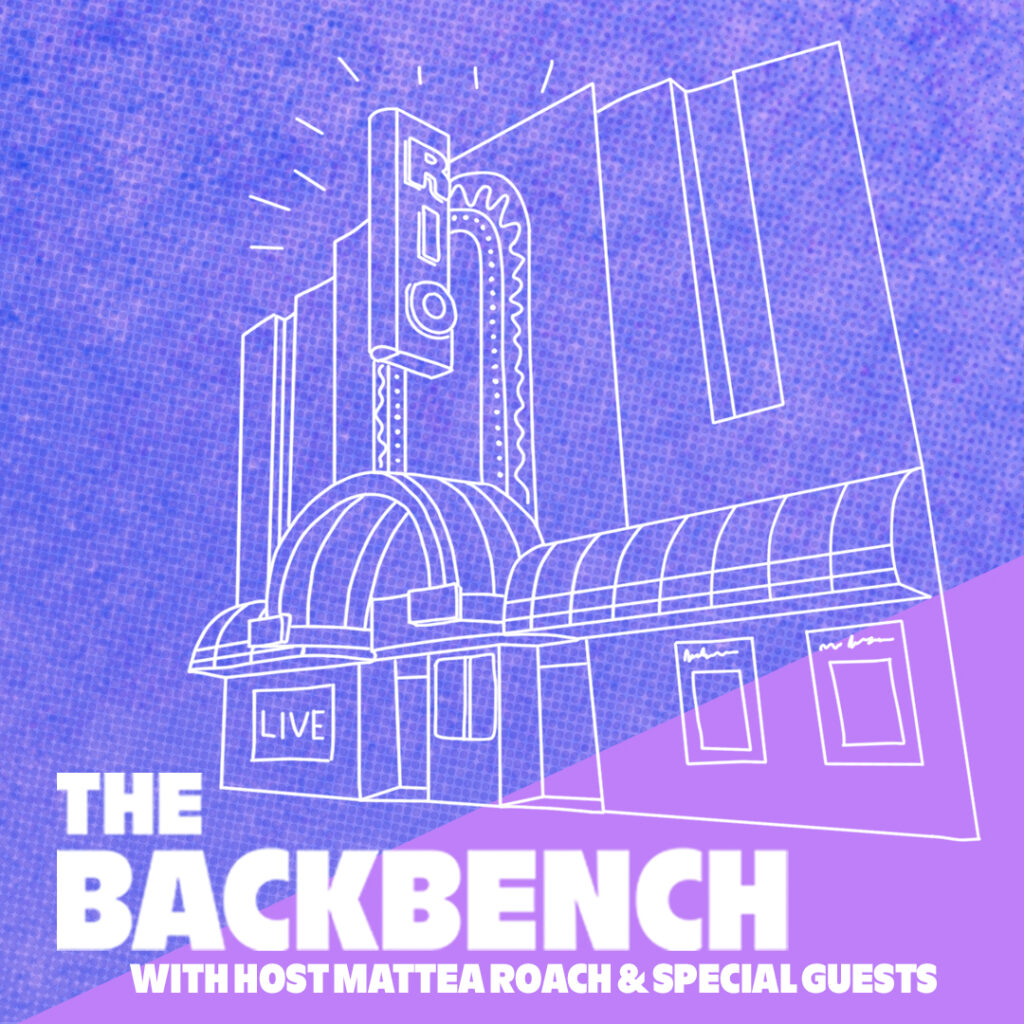 The Backbench Live at the Vancouver International Film Festival
Date: Tuesday, October 3 @ 6:30pm
Venue: Rio Theatre – Vancouver, BC
When you think about film, art, and creativity, government policy probably isn't the first thing that comes to mind. Make no mistake about it, our policy makers and politicians can crucially impact the art we make, who gets to make it, and the culture we consume. Good policy can create a thriving, diverse culture — and bad policy can destroy it.
Join Backbench host Mattea Roach and special guests for an unforgettable LIVE podcast taping! Be part of our urgent, thoughtful, and entertaining conversation exploring the contentious Bill C-11 with its potential to disrupt the status quo, the challenges of filmmaking in Canada, and the David-and-Goliath-like struggle of independent arts venues against the dominance of the industry giant.

Featuring: Matt Hatfield, Dennis Heaton, Karen Lam, Corinne Lea, and Haydn Wazelle
---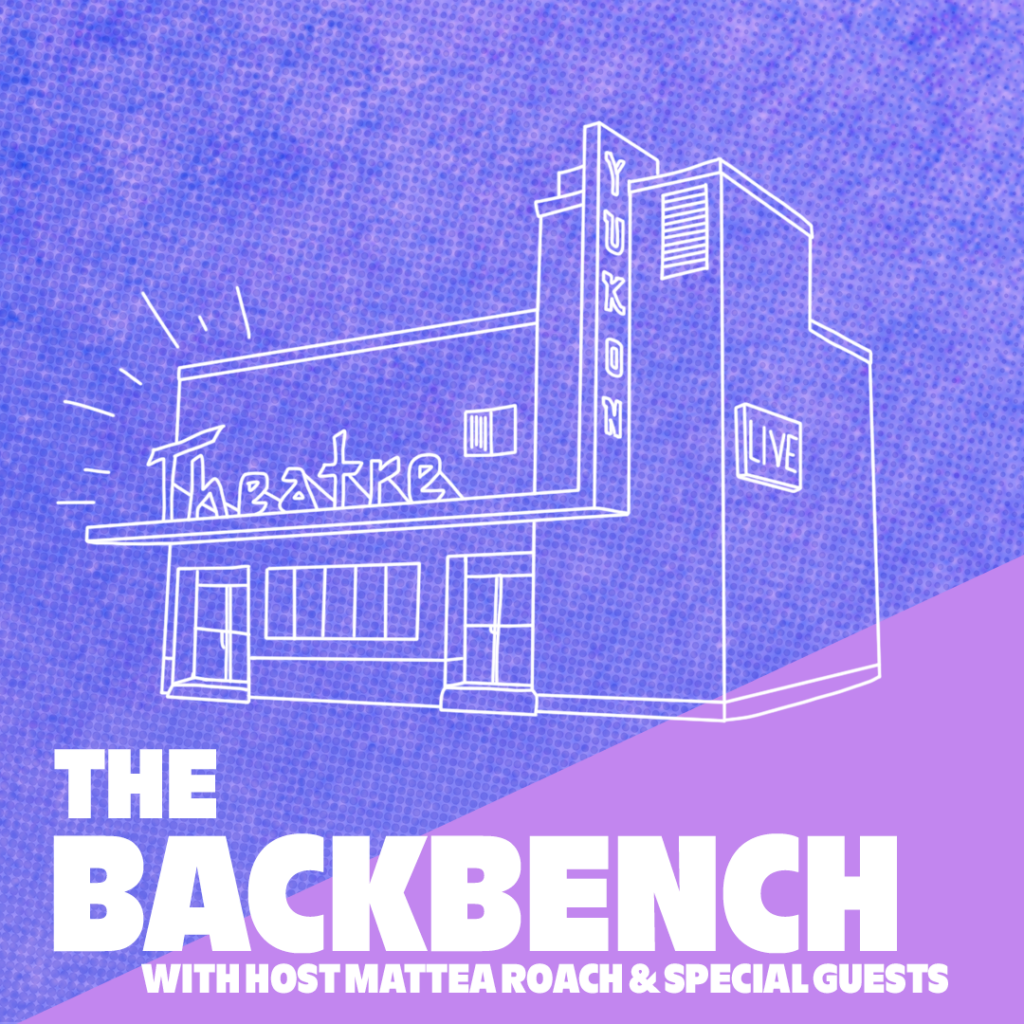 The Backbench Live in Whitehorse
Date: Saturday, October 7 @ 4pm
Venue: Yukon Theatre – Whitehorse, YT
Join host Mattea Roach and a stacked roster of Northern Backbenchers and special guests for The Backbench's first ever live show and podcast recording North of 60.
Often neglected by national media, the unique and complex issues facing the people who call Yukon home rarely get the attention they deserve. Take part in a smart, nuanced, and engaging recorded conversation centering the unique realities of those living in Canada's North. We will dive deep into the timely issues such as the housing crisis, affordability, Indigenous governance, and climate change.

Featuring: Michelle Friesen, Tosh Southwick, and Carissa Waugh 

Get tickets
---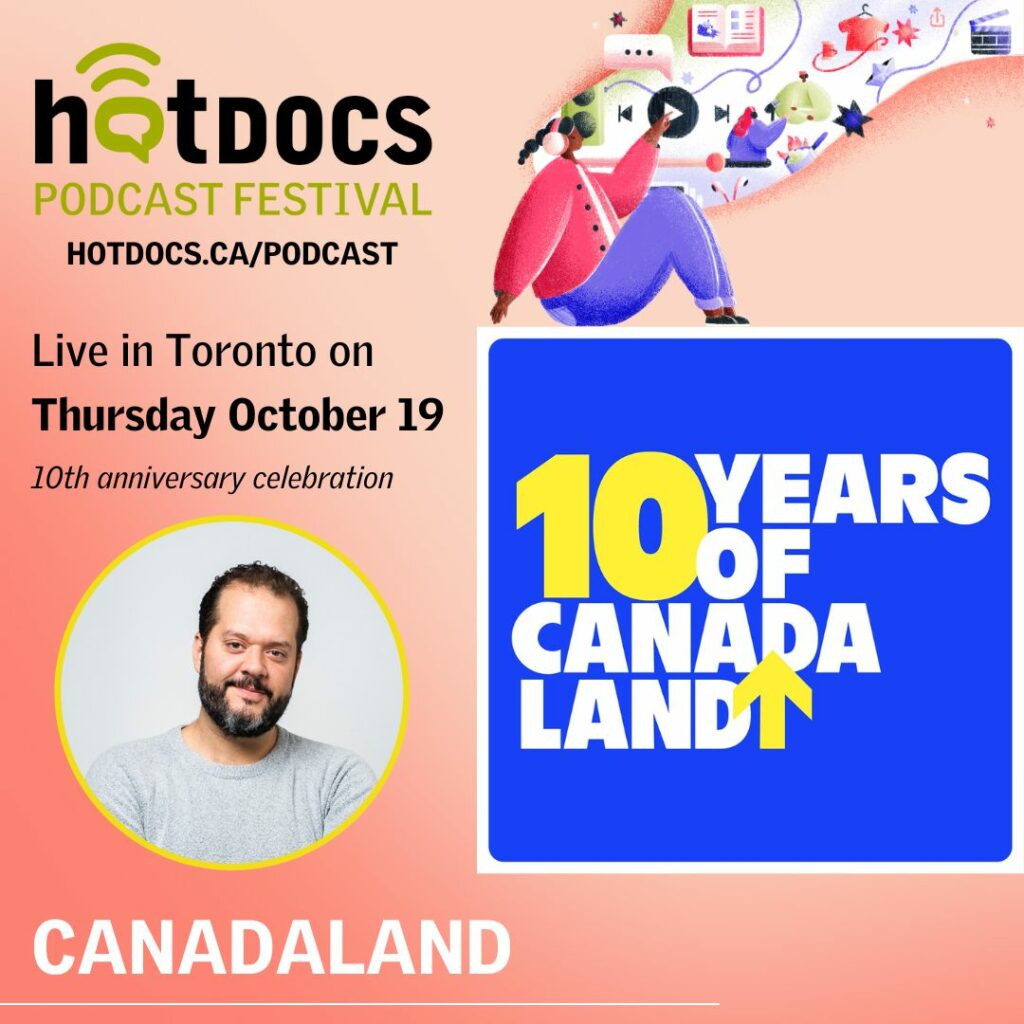 Canadaland 10th Anniversary Live Show at the Hot Docs Podcast Festival
Date: Thursday, October 19 @ 7:30pm
Venue: Hot Docs Ted Rogers Cinema – Toronto, ON
To open the Hot Docs Podcast Festival, join Jesse Brown (host, CANADALAND), Arshy Mann (host, COMMONS), Jonathan Goldsbie (host, Wag the Doug), and Mattea Roach (host, The Backbench), along with a stacked roster of Canadaland contributors, frenemies, and some very special guests for a 10th-anniversary live podcast recording. Prepare for bold conversations, unexpected surprises, and an evening where we get together to talk shit about the news.
---
Top photo from The Backbench's December 2022 live event at the Hot Docs Ted Rogers Cinema taken by Gabe Li.