News Brief
NOT SORRY: MansbridgeMightBeMyDad33
the Trudeau equivalent of putting his foot down your throat
For just the price of a cup of coffee plus several million dollars, you can help a struggling media property get off its feet and out of debt. The National Post's Jen Gerson explains the whole debt vs. stock thing better than I can. Postmedia's American hedge fund masters are selling their majority stake but at least one potential buyer says it can't see a "viable, long-term business" there. Meanwhile on the Internet: 14 Phrases Market Analysts Use to Say "Duh." One wonders whether any former media barons (of, say, Crossharbour) might have some cash to spare.
As of early May, the salary of TorStar publisher John Cruikshank will also be in decline. No part of him — majority or second-tier — is for sale but if you have a couple million, maybe he'd consider it. Cruikshank led the multi-million Star Touch tablet initiative, which has 26,000 daily users and a 2016 goal of 180K. So, he is stepping down entirely of his own volition to spend more time with his remaining credibility.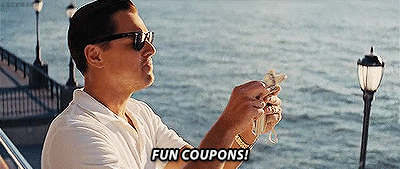 He can take a career tip from former theatre critic Richard Ouzounian and retire from the Star but continue earning money while being published in the Star. The Star caught some flack this week for asking interns for photos of themselves like a fake cop on To Catch A Predator; they now ask for a short "description of an unusual activity or exciting adventure" so send your best sexts.
Embassy Magazine is being folded into the Hill Times which YOU don't read because you don't live in Ottawa and you probably play sports and are cooool. In which case: why are you reading this? Some outlets published the video from the Tim Bosma murder trial while the Hamilton Spectator did not because they wanted to be kind to the family and friends. That's nice. The CBC added to the good feelings by insisting commenters use their real names. It seems people have some terrible inappropriate things to say about New Brunswick's francophone community which is oddly specific. Well, time to retire my username, PeterMansbridgeMightBeMyDad33.
That Scrambled Word Game: The former deputy premier of Quebec who was arrested on corruption charges once wrote a letter to Maclean's claiming to be shocked to find gambling in this establishment. It is a truth universally known that contractors gonna contract. A few senators are trying to make the Senate better which is the democratic equivalent of getting the Hungarian Horntail. An Ontario police association created a Blue Lives Matter campaign which is more tone-deaf than karaoke on a cruise ship.
The week's best journalism is Scott Feschuk reporting from the future. Staying in the realm of the absurd, the Guardian published a love letter to Justin "inevitable disappointment" Trudeau. Were it not for the cameras in the background, random Americans in a New York deli begging PMJT to run for President would be the height of absurd. This Prime Ministership must be the grand relaunch of Ashton Kutcher's Punk'd.
***
Not Sorry is written by Vicky Mochama whose name has been changed to protect her identity. Support CANADALAND via Patreon. Subscribe. @ Us.
Correction: A previous version of this newsletter said the Star Touch target is 180K daily users by end 2015. It's the target for the end of 2016.