Why Canadians Can't Watch HBO's Scientology Doc
A recent episode of Real Time with Bill Maher was withheld from the Canadian market by HBO in the US because Lawrence Wright's Scientology expose Going Clear wasn't published here. HBO Canada has yet to secure distribution of the film adaptation of Wright's book, which aired Sunday in the United States.
When Lawrence Wright's acclaimed Going Clear: Scientology, Hollywood, and the Prison of Belief was published in 2013, it debuted at number three on the New York Times harcover non-fiction bestseller list. Its publisher hasn't sold a single copy in Canada.
That's because Random House chose not to distribute the book here. It was generally assumed that this was out of fear of a libel lawsuit from the notoriously litigious Church of Scientology. Canada and the United Kingdom, where the book was also witheld from stores, share rules that make it easier for plaintiffs to win libel suits. Fear to speak up as a result of potential lawsuits is often called "libel chill."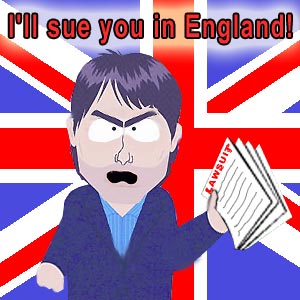 Now Wright's book has been adapted into a film by director Alex Gibney. This past Sunday, it premiered on HBO in the United States and, as John Doyle noted on Friday, not in Canada. Doyle asked HBO Canada why they weren't airing the doc. They told him it was simply a matter of distribution: their agreement with HBO in the US does not include all of their documentaries, and some of them need to be negotiated with other distributors. They did not specify whether they hope to air the documentary at a future date.
UPDATE: For Canadians who want to see the film in theatres and live in a large market, Going Clear will recieve a limited distribution run beginning May 8 courtesy of The Archive. Representatives tell us the deal was sealed yesterday afternoon and that the run will include showings at Toronto's TIFF Bell Lightbox and that more cities will be announced in the weeks to come.
If this were just an isolated incident it wouldn't raise any flags. Distribution problems in foreign markets are nothing new. But this is not the first time in recent weeks that HBO Canada has not aired HBO content about the Church of Scientology and Wright's book.
Earlier this month, on March 6, HBO Canada didn't carry that week's episode of the chat show Real Time With Bill Maher, which included a feature interview with Lawrence Wright about Going Clear and the movie based on it.
HBO Canada tells us that once again, it was not their decision. HBO US confirmed to us that the episode wasn't made available in territories where Wright's book has not been published or distributed. The episode does, however, include former Barack Obama advisor David Axelrod on its panel, who was there in part to promote Believer: My Forty Years in Politics, his new book that is published in Canada.
We asked HBO US if this is a regular policy or if it was unique to Wright's book. They haven't answered. We asked them if their decision not to distribute the Real Time episode in markets where Going Clear was not published was related to the threat of potential litigation from the Church of Scientology. They haven't answered. If they do, we will update our story with their reply.
HBO Canada tells us that they have not at any point been contacted by the Church of Scientology regarding the content.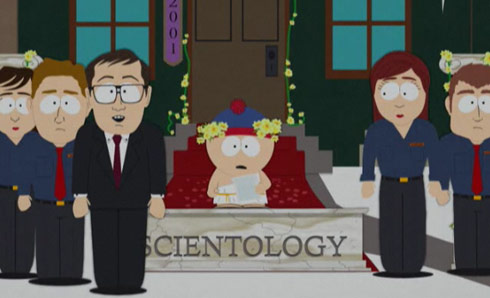 Canadian media in general haven't shied away from profiling the film. HBO Canada is a property of Bell Media, and Bell Media-owned CTV News ran an Associated Press story on the film's "voices speaking out against Scientology." And at the national broadcaster, CBC's Q ran a strong feature interview, helmed by guest host Piya Chattopadhyay, with former Scientology spokesperson Mike Rinder, who alleges physical abuse against Church officials and is featured in the book and film versions of Going Clear.
At minimum, libel laws in Canada have complicated the distribution of Scientology-related content. While Random House chose not to distribute Going Clear up North, HarperCollins published Beyond Belief: My Secret Life Inside Scientology and My Harrowing Escape, the memoir of ex-Scientologist Jenna Miscavige Hill. They weren't sued, and the book was a Canadian bestseller.
The success of Hill's book show's there is a strong interest in and considerable audience for content about the Church of Scientology in Canada. Unfortunately, for consumers who want access to all of that content, distribution and legal issues have often led to one reaction: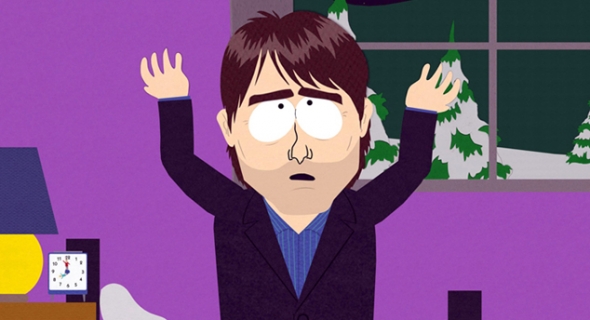 If only there were some other way of watching video content unavailable through legitimate media distribution.