NOT SORRY: Spiralling Downwards
There was some media news, but: Peter Mansbridge as a moose. I feel like that one speaks for itself.
There was some media news, but: Peter Mansbridge as a moose. I feel like that one speaks for itself.
The Toronto Star is committing to using Daesh instead of ISIS because "they have no legitimacy as a state and this name change helps emphasize that," says editor-in-chief Michael Cooke. The strike at the Chronicle Herald just keeps spiraling downwards. The Facebook group of the union representing strikers is calling out advertisers, management, and anyone who writes for the Herald during the strike. The provincial NDP are standing with them by not allowing any of the Herald's "scab" writers to cover their leadership conference. Yet another diversity in media article for your local editor's paper shredder, this time in Maclean's. To quote DJ Khaled, "And another one."
The world is a tough place for women. First, the trial of Jian Ghomeshi on one count of choking and four counts of sexual assault totally ruins your dating life and adult teddy bear collection. Then you have to deliver cocktails and steaks to suburban families while wearing heels and no underwear. Maybe you are among a former Manitoba Liberal candidate's "countless friends that are women" like his mom and girlfriend whom he probably does not think are whores like he thinks all other women are. Maybe you're the Premier of Ontario and your PR strategy for free university tuition gets foiled by a tumescent pink phallus. Or, you're an indigenous woman finally getting an inquiry but half the country doubts it'll do any good in the end. Perhaps you're one of dozens of murdered Halifax women whose deaths have gone unanswered. The world is a tough place for women. Unless you're Sophie Gregoire-Trudeau, then life seems good and those Joe Fresh jeans look very comfortable!
The American election is on and everyone's second favourite 90's movie cameo, Donald Trump, is getting closer to presidency. (Larry King is the first favourite.) As a result, Americans are "threatening" to move to Canada so we should build that wall before they do. A couple of these stars-and-stripers have already snuck in and they're writing columns for Vice and Gawker on how to get into Canada: "fall in love, fill out some forms, and wait forever" is the advice. Seems like the current plan is to put all the Americans on Cape Breton. CNN even sent a crew to the island to cover people getting their hopes way up. Hopefully Canada will embrace the refugees from Donald Trump's America — The yuuugest American anyone has ever seen! Gold-plated America! —  in the way we've embraced Syrian refugees. Let's also hope that fleeing Americans bring some money and jobs with them on their way up.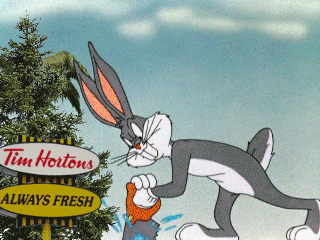 The feds are going to go after $136 million in unpaid fines, many of which are in Quebec; they will be separating by next month. They also want to tone down references to the War of 1812 in which we beat the Americans in straight sets — fire is a great tie-breaker —  so, like the Rebel says, we should refer to it more. ("Nice White House you got here. What inspired you to build it?") The Manitoba Liberal leader set lawyers on an activist because she was "feeling slandered" by questions about her previous work, which is a reaction I encourage you to take to job interviews. The Prime Minister led premiers in a meeting where they agreed to a future meeting about climate change which is nice because it assumes there will be a future.
***
Not Sorry is written by Vicky Mochama who didn't even use the phrase 'white man' this week. Congratulate me by supporting our Patreon. Give CANADALAND all your white man money. Subscribe. @ Us.