News Brief
The Sad Story of Canadian Geographic
Former employees say the nature magazine became a paid mouthpiece for oil companies and others.
Part One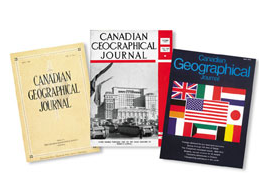 Canadian Geographic magazine has been published for 85 years by the Royal Canadian Geographic Society (RCGS), a self-described "iconic non-profit organization" founded in 1929. Through the years, the magazine has established a respected brand as a sober periodical with a mandate "to explore and celebrate Canada's natural and human wonders."
I think you should be getting our newsletter
Get a weekly note about our top stories.
This is a good thing that we do. You'll like this.