Last week the CBC put its widely derided comedy portal Punchline out of its misery and rebranded it as CBC Comedy. They were very excited about this.
Readers were quick to note that the site is still not funny.
A pack of jackals from the National Post took particular pleasure in making fun of the site.
This seems to have hurt the feelings of the CBC Comedy team.
The site's editor sent private messages to her critics, letting them know it's not nice to make fun.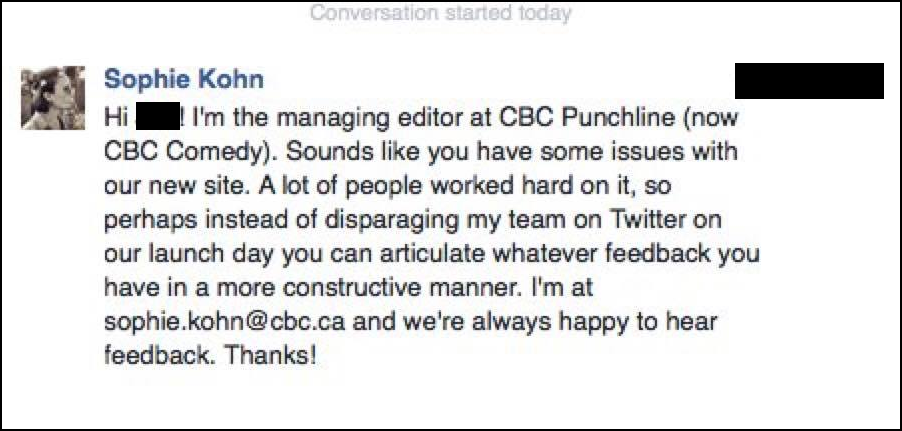 And that's how we work things out in Canada.
***