When Polls Take Over the News
Wishy washy numbers can devour election stories
On January 19, 1984 the Globe and Mail published the results of an opinion poll above the fold on its front page. Nothing about the results of the poll, conducted on behalf of the Globe by the Montreal-based firm CROP in collaboration with Environics, was particularly striking: the Liberals, then led by Pierre Elliott Trudeau, appeared to be gaining on Brian Mulroney's Conservatives and the NDP was faring poorly.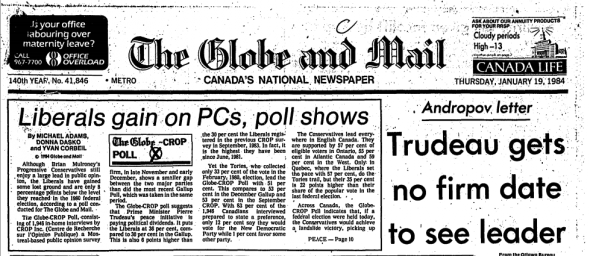 I think you should be getting our newsletter
Get a weekly note about our top stories.
This is a good thing that we do. You'll like this.