CBC Puts Reality TV Exec in Charge of New Radio
The CBC has appointed Leslie Merklinger as their new Director of New Programs for radio. Merklinger leaves her post as Commissioning Editor for the Food Network. According to an internal memo by newly-appointed English Services boss Cindy Witten, Merklinger has "had a varied career in factual, arts, lifestyle programming." Her credits include Donut Showdown, Top Chef Canada, CTV's eTalk, and Opening Soon: By Design for HGTV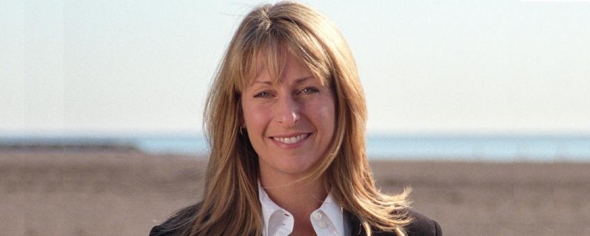 The CBC has appointed Leslie Merklinger Director of New Programs for radio.
Merklinger leaves her post as Commissioning Editor for the Food Network. According to an internal memo by newly-appointed Talk Radio boss Cindy Witten, Merklinger has "had a varied career in factual, arts, lifestyle programming." Her credits include Donut Showdown, Top Chef Canada, CTV's eTalk, and Opening Soon: By Design for HGTV.
Merklinger, it seems, has never worked in radio, but describes herself on Twitter as a "lifelong radio geek".
CBC's radio producers are not thrilled.
One of them writes the following to CANADALAND, under condition of anonymity:
"The future of CBC Radio programming is now in the hands of a commercial TV entertainment producer who hasn't worked a day of her life in radio, but whose credentials allegedly include 'having thought a lot about it,' or something like that.

Her, and Cindy, who has been here for three months…it is clear that she has an extremely tenuous grasp of her job and the organization. She is making sweeping management decisions that show unbelievable disregard for the work that is being done, and the credentials of those doing it.

Despite all the bad organizational news of late, I've never seen the enthusiasm I've seen this past year: rooms full of young people, just excited about radio, coming into the building to talk about new programming, pitching shows, making docs. That's all been through Lynda [Shorten], and the new 100k-a-year radio doc project, which is mainly directed to the younger and more creative producers. Arguably the best hope for future CBC content.

I'm not categorically opposed to changes. But the idea that new programming should be put under the leadership of someone whose resume makes her look like the antichrist of public radio is disturbing. And the management decision that underlies it is even more disturbing."
Leslie Merklinger's official title is Director of New Programs and Talent Development, and Cindy Witten writes that "she has an excellent track record of identifying and developing smart, talented hosts." The conflation of duties is raising flags among CBC producers who fear that management is still more focused on developing celebrities than producing great content.
Cindy Witten also writes in her memo that Merklinger, in her new post as a radio executive, "will push us visually".