A company majority-owned by Torstar operates dozens of gun forums in the United States, on which users organize against gun restrictions, talk shit about mass-shooting survivors, troubleshoot problems with modifying their weapons, and fret over the possibility of reparations to African Americans.
Torstar, the corporation that publishes the Toronto Star, The Hamilton Spectator, Metro, and dozens of smaller newspapers, bought a 56 per cent equity stake in Toronto-based VerticalScope in 2015. VerticalScope operates several hundred different online forums and blogs, including more than 50 focused on firearms, with names like AR15Forums.com, FloridaConcealedCarry.com, M14Forum.com, SniperForums.com, and TheAKForum.net.
After receiving questions from CANADALAND about its firearm-related properties, VerticalScope removed the complete list of them from its website. (We have appended it to the bottom of this piece.)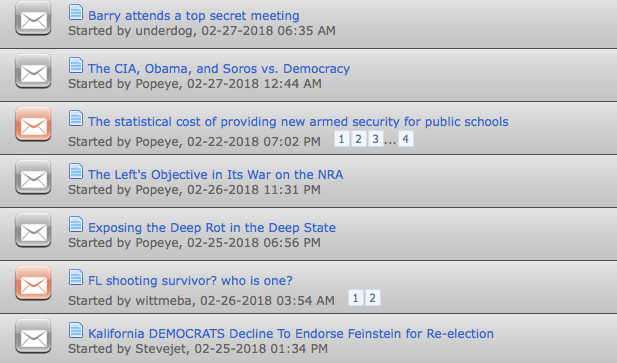 The online world of gun forums offers a glimpse into the hardcore side of gun enthusiasts, according to the University of West Georgia's Dylan McLean. His most recent research looks at the differences between American and Canadian gun culture by analyzing the words and phrases used by forum posters on opposite sides of the border.
"The most useful way to think about these things is if you are the proverbial fly on the wall of a gun shop or a shooting club," he says. "Essentially, they're the written form of what gun hobbyists are going to talk about when they're finishing up a day at the range."
McLean says that while the majority of conversations on such forums are focused on technical questions ("It's enthusiasts discussing their hobby"), there's plenty of space for political discussions, and even organizing. He says the politics of gun forums aren't easy to pin down, as users aren't uniformly of any particular viewpoint — except when it comes to guns.
"Most people that you find on the gun forums are going to be opposed to most types of gun control. It tends to be the fringe" of the gun-control debate, McLean says.
"You have to be careful extending that to other political views in a broader sense. But definitely when it comes to gun reforms, your gun enthusiasts are going to be hardliners. What does motivate them, what does move them, is resistance to significantly altering the gun-control regime."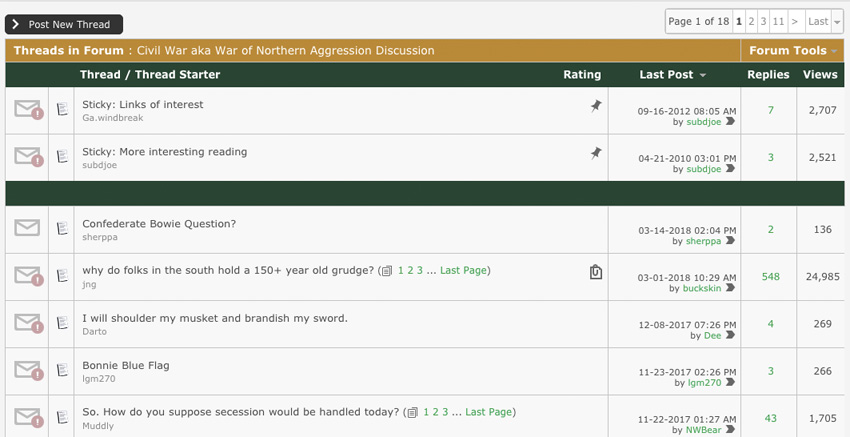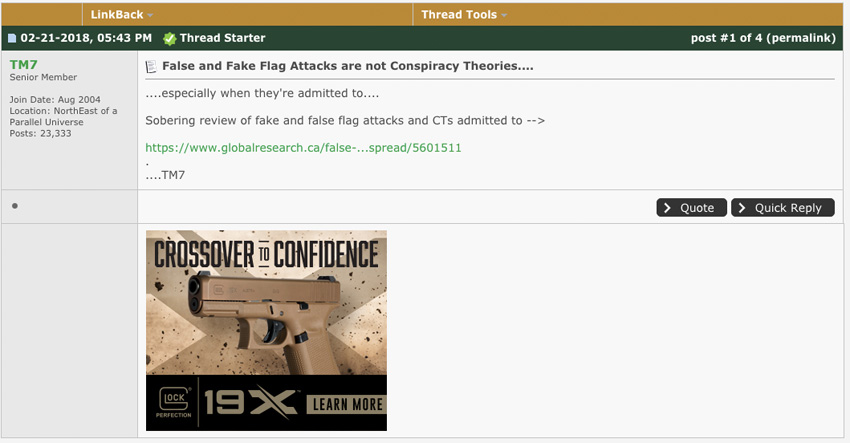 And this, McLean says, extends beyond just discussing politics. Their online discussions transfer into the meatspace, with the forums being used as a platform to organize rallies and other resistance to changes to gun laws.
For example, one of the forums VerticalScope facilitates is DefensiveCarry.com, which bills itself as "a friendly, educational community dedicated to keeping you safe and educated on the latest defensive technologies." One section of the forum is dedicated to local meet-ups and other social gatherings. But it also includes plenty of posts about regional protests.
At the same time, on another VerticalScope forum, FloridaConcealedCarry.com, you can find a thread spreading the word that the Bureau of Alcohol, Tobacco, and Firearms (ATF) is accepting public comments on its plans to regulate bump stocks.
A bump stock, you may remember, was employed by the Las Vegas shooter in his rampage that killed more than 50 people and wounded scores more. Sometimes referred to as bump fire stocks, they allow a semi-automatic rifle to fire at something approaching fully automatic fire using the weapon's recoil. On the forum, users posted their opposition to regulating these accessories. ("Listen, I get it—bump fire is just a fun noisemaker. But the implications of what the ATF is proposing is disastrous," one wrote.)
Colum Wood, the vice president of content for VerticalScope, did not answer a list of questions sent by CANADALAND about VerticalScope's approach to running gun forums, what sort of influence Torstar has over the company, or whether VS might have some responsibility for the state of American gun laws by giving a platform for hardline gun owners. Nor did he answer questions about his 2017 trip to the SHOT Show in Las Vegas — America's largest gun expo, an industry-only event organized by the firearms trade association — and what he made of American gun culture.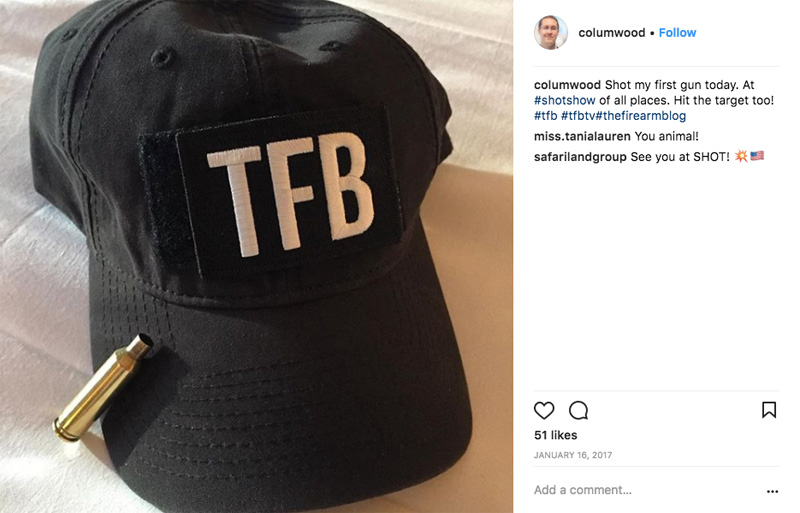 Wood did, however, provide a brief written statement: "VerticalScope owns and operates more than 1,400 enthusiast websites that provide a platform for enthusiasts to share their passions, experiences and hobbies with others, including outdoor websites related to fishing, hunting, boating, camping and shooting. VerticalScope does not participate in any discussions on its platforms but welcomes and values the exchange of ideas, conversations and opinions by its group of passionate enthusiasts."
A spokesperson for Torstar did not answer a list of specific questions about the company's ownership stake in VerticalScope, how much influence it has over VS, or whether it approved of VS's operation of firearms forums. Bob Hepburn referred all questions to VerticalScope.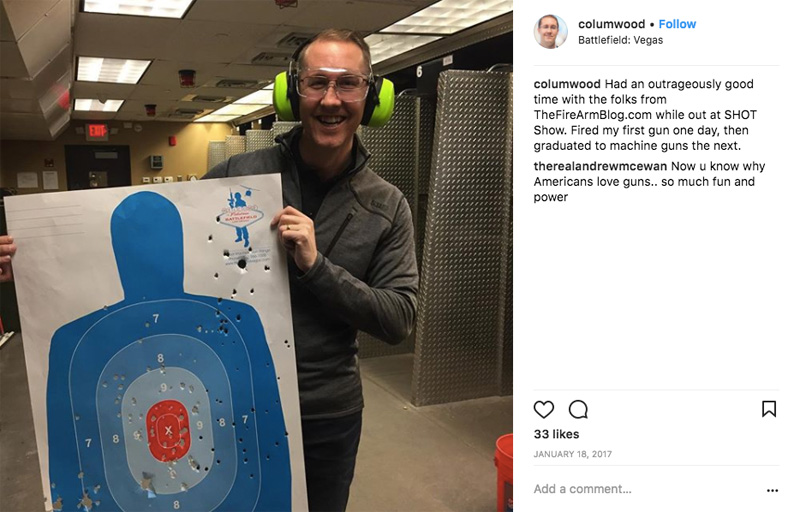 The Toronto Star's editorial board, which speaks as the voice of the paper from on high, weighed in on gun control measures after the recent Parkland shooting. "The facts speak for themselves: the United States is in the grip of an epidemic of gun violence unique in the developed world. It is standing by while its citizens, often its children, are slaughtered in batches," the editorialists wrote. "None of this will change until Americans move beyond fatalism and decide that enough is truly enough."
In its latest quarterly earnings report, released February 28, Torstar described its relationship with VerticalScope as somewhat arms-length, despite its majority stake.
"[Torstar] has classified its investment in VerticalScope as an associated business … based on management's judgement that the Company does not have control but has significant influence, based on rights to board representation and other provisions in the shareholders agreement," the report read. Still, Torstar management highlighted continued growth at VerticalScope as one of the few good-news stories in an otherwise bleak update.
Another VerticalScope website, The Firearm Blog, takes its tagline "Firearms Not Politics" to a literal maximum. A recent piece on the blog used a report on domestic violence in the U.S. military from Arizona's 3TV as a jumping-off point for a discussion of the kind of magazines one of the accused soldiers had used:
A recently published news video from Arizona-based 3TV/Arizona Family Channel concerning domestic violence in the U.S. Army included a photograph of a U.S. Soldier from the 7th Special Forces Group based out of Eglin Air Force Base in Florida. The soldier is posing with what appears to be an M4A1 SOPMOD Block II and also appears to be on deployment in Afghanistan due to the terrain, green valley, and patchwork of compounds in the background.

Much more telling than the background scenery or the rifle is the Magpul PMAG D-60 drum magazine that is inserted into this soldier's magazine well. The feeding device is a Magpul Dynamics PMAG D-60 polymer drum magazine that is designed to hold up to 60 rounds of 5.56x45mm NATO.
While it included the full video at the end of the post, the description of the original report as "concerning domestic violence in the U.S. Army" was the only mention or discussion of the video's core content: a military wife telling her story of abuse. The rest concerned the various possible uses of Magpul products by U.S. military personnel.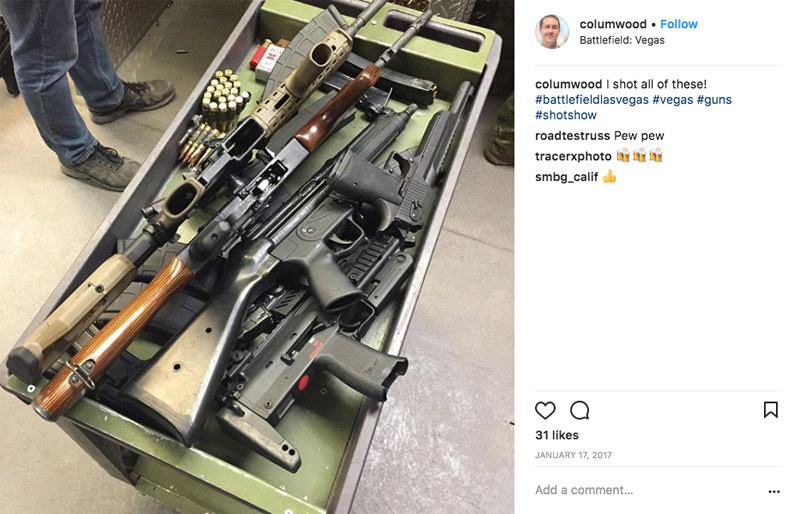 ***
The full list of VerticalScope's firearms-related properties, according to the page recently removed from its website:
1911Forum.com
1911Talk.com
68Forums.com
700Rifle.com
ACRForum.com
AirSoftSniperForum.com
AR15Forums.com
ArmsLocker.com
BersapistolForum.com
BlowgunForum.com
ColtForum.com
DefensiveCarry.com
FloridaConcealedCarry.com
FNForum.net
GearHog.com
Glock.pro
GlockForum.net
GrayBeardOutdoors.com
GunBlog.com
GunBoards.com
Gunco.net
GunForums.net
GunHub.com
GunnerForum.com
GunListings.org
HandgunForum.net
HandgunsandAmmunition.com
HKPro.com
KahrForum.com
KeltecForum.com
KimberTalk.com
M14Forum.com
MarlinOwners.com
MassCops.com
MP-Pistol.com
NationalGunForum.com
PistolSmith.com
RimFireCentral.com
RugerForum.net
RugerPistolForums.com
ShootersForum.com
ShootersRealm.com
ShotgunForums.com
Sigarms556.com
SigTalk.com
SlingshotForum.com
SmithandWessonForums.com
SniperForums.com
TaurusArmed.net
TheAKForum.net
TheFirearmBlog.com
UtahConcealedCarry.com
WaltherForums.com
XCRForum.com
XDTalk.com