News Brief
The Columnist Who Covers Doug Ford for the Toronto Sun Lives with Doug Ford's Press Secretary
Brian Lilley has been involved with Ivana Yelich since at least 2019
Shortly after midnight on May 6, 2018, Ottawa talk radio host Brian Lilley was irate.
Seemingly frustrated by a development in the ongoing Ontario election, in which the Progressive Conservatives removed and replaced one of their most socially conservative candidates, he took out his annoyance on the Toronto Star's Queen's Park bureau chief, Robert Benzie.

Pointing out that Benzie was married to Rhonda McMichael, whom he described as a "a top communications staffer" for then-premier Kathleen Wynne, Lilley declared this was "something everyone covering Ontario politics needs to ask @TorontoStar about. Do they get leaks?" 
In fact, as Benzie explained, McMichael worked as a civil servant, not as a political staffer. Lilley argued that it was nevertheless relevant to point out "something most readers don't know."
Eight months later, Lilley moved to Toronto to take a job as a political columnist covering the Doug Ford and Justin Trudeau governments for the Toronto Sun. At approximately the same time, he moved in with Ivana Yelich, who at the time was Ford's press secretary and is now Ford's director of media relations.
This has never been disclosed to readers of the Sun, where Lilley's complimentary coverage of the Ford regime is a staple of the paper's front page.
The relationship between Lilley and Yelich has been something of an open secret at Queen's Park, where neither has been especially shy about acknowledging it. Canadaland has spoken to six people who have been in situations in which Lilley or Yelich has brought it up, or in which it others have raised it in the presence of one of them.
When making a political donation to a PC constituency association in 2019, Yelich gave her residence as a unit in a condominium just east of Queen's Park. The phone book lists a "B. Lilley" in the same building (although doesn't specify the unit); calls to that number went unanswered Friday evening.
Canadaland understands that the pair has jointly adopted a dog, Chloe, who has made appearances on their respective social media accounts.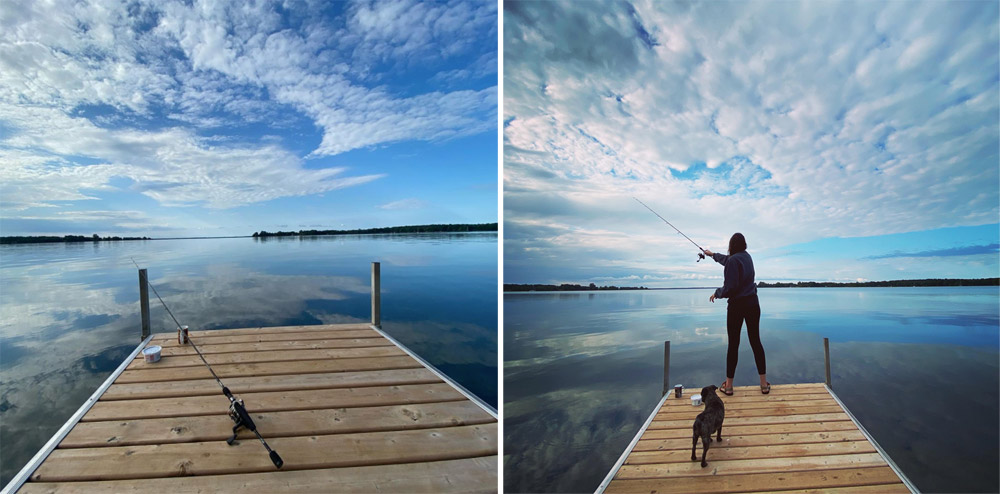 Yelich, the daughter of a junior minister in Stephen Harper's cabinet, previously worked as a producer for Lilley when he was the host of Byline on the Sun News Network. When Sun News folded in early 2015, he co-founded Rebel Media with Ezra Levant, quitting two years later following the events in Charlottesville. Until early 2019, he hosted Beyond the News on 580 CFRA in Ottawa but left for Toronto to take the job at the Sun and also to — as Frank put it that fall — "devote his full attention to Yelich."
His provincial politics columns run in the Ottawa Sun as well.
Neither Lilley nor Yelich, nor Toronto Sun editor Adrienne Batra, immediately responded to requests for comment Friday evening.
At a press conference in November, Ford went out of his way to praise Lilley's coverage of his government.
"Brian, I have to compliment you," the premier said, "because I left the house, and my wife Karla, she says, 'The only person's articles I collect,' and she cuts out, is your articles. And she left me with a comment to tell you that 'everything that Brian's saying in his articles, there's always truth to what he's writing.' So that's the highest compliment I can give you, when Karla's collecting all your articles. So thanks for writing those."
Top image assembled from posts on Lilley's Instagram and Yelich's Facebook, respectively.
---
Correction (March 26, 2021, at 11:35 p.m. EDT): This story originally said that Chloe, the adopted dog of Lilley and Yelich, had made appearances on their respective social media accounts "as well as, seemingly, the premier's." In fact, Chloe appears to be a pug of some sort, whereas the dog that showed up in a recent Doug Ford tweet looks to be more of a French bulldog.