Ezra Levant's first lawsuit against the media came in 1993, when, while a student at the University of Calgary, he took the campus paper to court over a letter it printed about him. The case, which included future MP Rob Anders as a co-plaintiff, was eventually settled without costs.
In the following years, the conservative pundit turned "commander" of far-right Rebel Media would continue to avail himself of the courts to correct what he saw as injuries to his reputation. But few of these suits were against actual media outlets, and he would just as often find himself on the other side of such claims.
Last year, that changed. For the first time since its 2015 founding, The Rebel took a publication to court. And then, two months later, it sued another. And another. And another. (Around the same time, Levant announced The Rebel would be embarking on a larger "stop deplatforming" strategy to take legal action against "leftist bullies.")
I started to hear about these suits last winter, when some of the defendants independently reached out to me. But getting access to court files in Ontario can be frustrating at the best of times, and so once COVID hit and the courthouses closed, I put it on the back burner.
I began to revisit the story in the summer, once Ontario's Superior Court finally launched an online system to look up cases (if not their associated filings). And then in September, Canadaland itself was sued, by Rebel personality Keean Bexte, who objected to comments made by host Jesse Brown on a podcast episode in August. That action was filed in Alberta, where Bexte is based.
Brown, who is also Canadaland's publisher, addressed that suit in depth on Monday's episode of our flagship show.
But my own interest remains tied up in the breadth of the suits that The Rebel and/or its people have filed against media over the past year. There are now six that I know about, and that doesn't even include ongoing suits against critics who aren't affiliated with the media, actions they've threatened but so far haven't filed, and lawsuits against media they've advanced on "behalf" of a third party.
I reserve the right to update this post if more come to my attention.
In chronological order of filing, there are suits under way against:
(Note that The Rebel itself is not a plaintiff in Bexte's suit against Canadaland. It's included in this post due it sharing the same counsel as the Bexte/Rebel suit against PressProgress and due to it being preceded by an email from Levant to Brown that raised substantially the same issues, cautioning that if an informal agreement couldn't be reached, the dispute could result in "fighting us in court." Brown shared the email on Twitter.)
---

Rebel v. PressProgress
Plaintiffs: Rebel News Network Ltd. and Keean Bexte (represented by Robert J. Hawkes of JSS Barristers)
Defendants: The Broadbent Institute and Luke LeBrun (represented by Matthew A. Woodley and Tess Layton of Reynolds Mirth Richards & Farmer, who are now also representing Canadaland)
Date filed: August 30, 2019
Placed filed: Court of Queen's Bench, Calgary
Content at issue: A June 2019 PressProgress article entitled "Rebel Media's Jason Kenney Coverage is Being Funded With Foreign Money From an Anti-Muslim Billionaire." PressProgress, a project of the Broadbent Institute, publishes its articles without bylines, but court filings identify editor Luke LeBrun as the author.
Gist of the complaint: The Rebel and Bexte took exception to the premise of the piece, which focused on Bexte's designation at the time as a "Shillman Fellow." Robert Shillman is an American barcode magnate whose fellowships have, in the past, involved "support" for the salaries of at least two Rebel personalities. PressProgress had initially written that The Rebel's Shillman fellowships came by way of a U.S. foundation known as the David Horowitz Freedom Centre (DHFC), which was described in the article as a key driver of anti-Islam messaging in the U.S. Following publication, The Rebel informed PressProgress that neither the DHFC nor Horowitz himself had any connection to their Shillman Fellows, and PressProgress published an editor's note acknowledging this. In their suit, the plaintiffs complained that PressProgress had "sensationalized negative aspects of the DHFC and falsely linked the DHFC as a funding source to the plaintiffs." In their view, the article also framed them as "hypocritical in that they criticize foreign-funded anti-pipeline activists while using foreign money to fund positive coverage of [Alberta premier] Jason Kenney." They contend that once he became a Shillman Fellow, Bexte ceased reporting on Alberta provincial politics and instead "worked mainly on international stories and national Canadian stories." (Read the full statement of claim.)
Amount claimed in damages: $600,000
Response: In a statement of defence, Broadbent and LeBrun said that Bexte had in fact tweeted about and appeared in videos concerning Alberta politics, even after The Rebel first identified him as a Shillman Fellow. They noted that other media have reported a connection between Shillman and the DHFC and that Levant has hosted and offered praise for Horowitz on The Rebel. The defendants said that Bexte and The Rebel have, "through their own conduct, associated themselves with the DHFC, David Horowitz, Robert Shillman, and/or the Shillman Fellowship and as a result have not suffered any damages at the hands of the Defendants." (Read the full statement of defence.)
The latest: There haven't been any filings since a September 23, 2019, reply to the statement of defence (which you can read here).
---

Rebel v. Al Jazeera
Plaintiff: Rebel News Network Ltd. (represented by A. Irvin Schein of Minden Gross)
Defendant: Al Jazeera Media Network (represented by Phil Tunley and Jennifer Saville of St. Lawrence Barristers)
Date filed: Originally November 6, 2019; refiled on November 27, 2019
Placed filed: Superior Court of Justice, Toronto
Content at issue: A September 2019 segment on The Listening Post, an Al Jazeera English series covering the media, called "The right perspective? YouTube, radicalisation and Rebel Media," as well as an accompanying online article. (I was interviewed for the piece.)
Gist of the complaint: The Rebel took issue with passages suggesting it's a conduit for radicalization, and in particular with connections drawn between it and three specific acts of violence, in which, the piece said, the men responsible "watched The Rebel Media and had become convinced Muslims were invading their countries." The Rebel asserts that "no evidence has ever been adduced to suggest that the perpetrator of the Quebec City mosque shooting" had ever watched The Rebel, let alone been influenced to commit murder by it, and that in the cases of a killing spree in Fredericton, New Brunswick, and an attack on the Finsbury Park mosque in London, UK, there was no evidence The Rebel influenced the perpetrators to commit their crimes. Al Jazeera subsequently published a clarification noting that the three men in question "watched Rebel News or the work of their regular contributors." The Rebel also objected to a statement in the piece that said that "the Ottawa Police filed a criminal complaint alleging that The Rebel breached a section of the Canadian Criminal Code by wilfully promoting hatred of the Muslim community." In fact, as a subsequent note by Al Jazeera clarified, a criminal complaint had been made to the Ottawa Police, not by them. (Read the full statement of claim.)
Amount claimed in damages: $600,000
Response: In a statement of defence, the Doha-based Al Jazeera contends that "in at least two of the three instances, the perpetrators involved had viewed the Rebel Media shortly before the attacks," and that in the third, the perpetrator had recently viewed commentary by Gavin McInnes, whose responsibilities and associations at the time included his role as a marquee contributor to The Rebel. They stated that the suit "is being pursued as part of an ongoing campaign by the Plaintiff, including multiple legal proceedings against media publishers and journalists, for the collateral purposes of silencing critics of Rebel News and Levant." (Read the full statement of defence.)
The latest: Ontario, unlike Alberta, has legislation that allows for the expedited dismissal of SLAPPs (strategic lawsuits against public participation) — actions that a court determines to be less about seeking redress than attempting to stifle public debate. Al Jazeera has filed a motion for such a dismissal, with a hearing scheduled for February 1, 2021. (Asked for comment concerning the contention by multiple defendants that claims filed by The Rebel and/or himself constitute SLAPPs, Levant referred the request to a lawyer. Aaron Rosenberg of RE-LAW, who represents both Levant and The Rebel, said they could not provide comment on matters that are before the courts but pointed out that Ontario's Superior Court and Court of Appeal previously dismissed a SLAPP motion brought by Robert Day, whom Levant sued in 2016 over a series of tweets relating to a Rebel fundraising campaign.)
---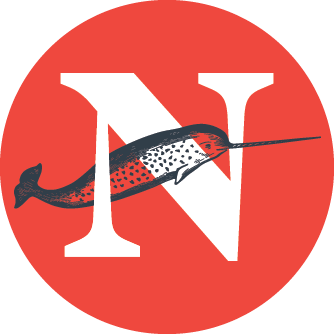 Levant v. The Narwhal / DeSmog
Plaintiffs: Ezra Levant and Rebel News Network Ltd. (represented by Schein)
Defendants: Brendan DeMelle (represented by Tunley and Saville) and The Narwhal News Society
Date filed: December 2, 2019
Placed filed: Superior Court, Toronto
Content at issue: An October 2019 post on DeSmog titled "Right Wing Attacks on Greta Thunberg: How Low Can They Go? Canada's Extremist Network 'The Rebel' Tries for the Prize," which was authored by DeMelle, the executive director of the Seattle-based organization covering climate misinformation.
Gist of the complaint: In writing about a confrontation between Bexte and activist Thunberg, DeMelle offered background on The Rebel for a largely American audience. The original version of the post, later amended, described Levant as a "disgraced neo-Nazi sympathizer" and said The Rebel had provided "laudatory coverage" of the 2017 Unite the Right rally in Charlottesville. Levant and The Rebel argue that such claims are "entirely untrue" and that "neither Rebel News nor Levant sympathize with neo-Nazis or publish neo-Nazi content or comments of any kind that sympathize with neo-Nazis." They dispute the idea that the The Rebel had provided positive coverage of the rally, maintaining that then-correspondent Faith Goldy had gone to Charlottesville over Levant's objections and noting that he fired her several days later. The plaintiffs also maintain that DeSmog is "operated by" The Narwhal, formerly known as DeSmog Canada, hence The Narwhal being named as a defendant. (Read the full statement of claim.)
Amount claimed in damages: $90,000
Response: In a statement of defence filed in January, DeMelle cited The Rebel having formerly provided a platform for far-right figures such Goldy, Lauren Southern, and Gavin McInnes, and Levant's praise for Goldy as a "brilliant, beautiful, tough, hard-working, great journalist" even after firing her for appearing on a neo-Nazi podcast. He also explained that The Narwhal, which had evolved from the Canadian branch of DeSmog, was now "an unrelated not-for-profit online magazine, which had no involvement in the Article in issue." In an email, Narwhal editor-in-chief Emma Gilchrist tells me that they "have no business relationship with DeSmog" and were named in the lawsuit "erroneously." (Read the full statement of defence and the plaintiffs' reply to it.)
The latest: DeMelle has filed to have the suit dismissed as a SLAPP, with the motion scheduled to be heard on February 2, 2021. Gilchrist says The Narwhal is supportive and that if they are not removed from the suit following the motion, they intend "to move against Levant for summary judgment to have all claims dismissed with costs."
---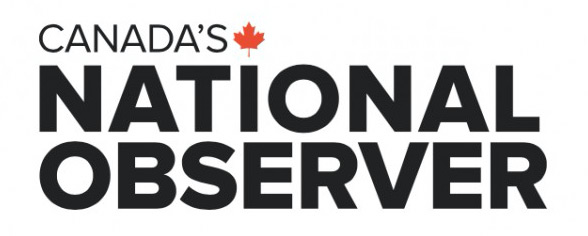 Levant v. National Observer
Plaintiffs: Ezra Levant and Rebel News Network Ltd. (represented by Schein)
Defendants: Observer Media Group Inc. and Davide Mastracci (represented by Justin Safayeni and Zachary Al-Khatib of Stockwoods)
Date filed: December 3, 2019
Placed filed: Superior Court, Toronto
Content at issue: A September 2019 National Observer opinion piece by Mastracci called "Mainstream media needs to stop platforming Ezra Levant," which followed The Globe and Mail's publication of a column by him.
Gist of the complaint: The plaintiffs took issue with a specific passage: "McInnes, who has used his Rebel Media platform to make anti-Semitic rants, attributes his influence to the publication…" The words "anti-Semitic rants" were linked to a March 2017 post I wrote for Canadaland. "As the said article indicated," the suit says, "the alleged anti-Semitic rants attributed to Mr. McInnes were actually promulgated on a video published on the website of a different publisher, Compound Media" (for which McInnes also worked at the time). The suit claims that when Levant became aware of those statements, he "required Mr. McInnes to address the situation and make amends," and that he did so via The Rebel. (Read the full statement of claim.)
Amount claimed in damages: $95,000
Response: In a statement of defence, Observer Media and Mastracci pointed out that the Compound Media video in question was recorded during the course of McInnes's participation in a Rebel-organized trip to Israel and that, while there, he made a second video for Compound that also featured two of his Rebel colleagues, in which he made similar remarks. They also cite a Rebel video he made shortly after that was originally published under the title "10 Things I Hate About Jews" — subsequently changed to "10 Things I Hate About Israel" and later taken down altogether. (Levant and McInnes have consistently maintained that the "10 Things" video was satirical in nature.) (Read the full statement of defence.)
The latest: The statement of defence claims that the action was brought for the "purposes of silencing the Defendants and chilling the expression of others in relation to the matters of public interest." But as of now, no SLAPP motion has been filed.
---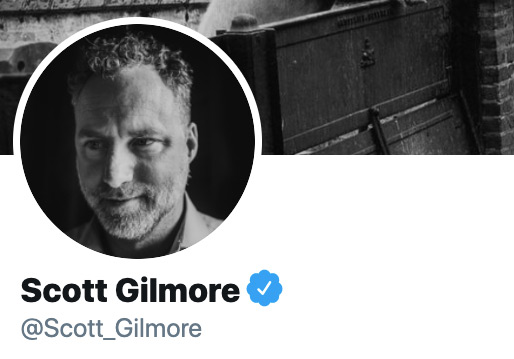 Rebel v. Gilmore
Plaintiff: Rebel News Network Ltd (represented by Schein)
Defendant: Scott Gilmore (represented by Howard Winkler and Eryn Pond of Winkler Law)
Date filed: September 10, 2020
Placed filed: Superior Court, Toronto
Content at issue: An August Twitter thread from Gilmore, a columnist and editor-at-large at Maclean's, who is also, the suit notes, married to Infrastructure and Communities Minister Catherine McKenna. He drew a connection between an increase in death threats against the prime minister and his cabinet and what he described as Conservative leaders' tolerance for "the constant accusations of treason and the violent language from outlets like Rebel Media." He said that "when someone is inevitably killed, the blood is on them" (although it's unclear in the context if "them" referred to the Conservative party, The Rebel, or both).
Gist of the complaint: The Rebel argues there's no factual basis for a claim that they constantly level accusations of treason or use violent language against politicians, nor that they provide "a diet of constant outrage" resulting in death threats or would bear any responsibility for an assassination. As an example of alleged malice toward The Rebel, the complaint also notes that Gilmore "has blocked access to his Twitter account by Ezra Levant…in an apparent attempt to prevent" him from seeing the tweets. (Read the full statement of claim.)
Amount claimed in damages: $200,000
Response: On September 28, Gilmore filed a Notice of Intent to Defend against the action, and tells me in an email that he's asked his legal team to stand up for "freedom of expression" by challenging "the actions of a litigant who has a history of threatening its critics."
The latest: Gilmore says he's going to move to have the action dismissed as a SLAPP. A case conference is scheduled for May 11, 2021.
---

Bexte v. Canadaland
Plaintiff: Keean Bexte (represented by Hawkes)
Defendants: Canadaland Inc. and Jesse Brown (represented by Woodley and Layton)
Date filed: September 17, 2020
Placed filed: Court of Queen's Bench, Edmonton (with the action proposed to be tried in Calgary)
Content at issue: An August episode of the CANADALAND Short Cuts podcast called "Anti-Rebel, Prorogue," in which Brown weighed in on Bexte's application for press accreditation at the Alberta Legislature.
Gist of the complaint: On the podcast, Brown argued that Bexte is not a real journalist but rather poses questions in bad faith. ("It's just like: 'You've committed treason, what do you have to say for yourself?'" Brown offered.) Bexte claims that Brown made "bald accusations, with no supporting information" and that "the accurate and relevant facts paint an entirely different picture." The statements have had the effect of discrediting him "amongst his journalistic peers," he says, and impede his "ability to work and advance as a journalist." He says that Canadaland and Brown acted with malice "and for the ulterior purpose of raising funds for CANADALAND, which requires driving traffic to their website by publishing sensationalized content and inflammatory and inaccurate allegations, designed to attract readers." (Read the full statement of claim.)
Amount claimed in damages: $150,000
Response: In a statement of defence filed on Friday, Canadaland and Brown maintain that Bexte has been "accused of ambushing and harassing interview subjects, and asking inflammatory questions to incite an emotional response." As examples of what they describe as "Bexte's Sensationalism," they cite encounters he's had with U.S. Representative Ilhan Omar, Thunberg, and journalist Emily Leedham. They point out that Canadaland and The Rebel "have a history of public debate and criticism of one another," including Levant having "repeatedly associated Canadaland and Brown with anti-Semitism," as well as Bexte having called Canadaland journalists "fucking disgusting," "imbeciles," and "radical Marxists." They deny that Bexte has suffered damages, but they say that if he has, "such damages were not caused by the Defendants, but were caused by the Plaintiff." (Read the full statement of defence.)
The latest: See above.
---
Top screencap from the November 2019 Rebel video "We took David Barrett to court (and won) for falsely calling one of us a 'Neo-Nazi.'"
Updated at 11:20 a.m. EST on November 4, 2020, to replace embedded DocumentCloud files with links in order to improve page loading, particularly on iOS.