In late December, Toronto Life pulled a restaurant review critical of an advertiser from its website, even though the review had already been published in its print edition.
The review of BlueBlood, which awards the restaurant two stars (out of a possible five), is the lead feature in the Food & Drink section of the magazine's January issue, which also includes a full-page ad for the steakhouse on its inside back cover. The review, which had hit newsstands mid-month, appeared online on December 19 before being pulled within a few days. The url and social media links now redirect to a more enthusiastic preview piece from September, that simply showcased what's on offer rather than describing the space as "like a steroidal Keg Mansion."
Why Toronto Life pulled the review, authored by restaurant critic and former senior editor Mark Pupo, is unclear. Publisher Ken Hunt denied any "outside pressure" but refused to answer other questions, saying it was an "internal matter" and "no explanation is needed or will be provided." Follow-up questions were ignored. Neither editor-in-chief Sarah Fulford nor food editor Alex Baldinger responded to requests, and Pupo declined to comment.
Located at Casa Loma, BlueBlood is a venture of the Liberty Entertainment Group, the restaurant and event venue company contracted to operate the city-owned castle that served as the site of Toronto Life's lavish 50th birthday bash in 2016. More recently, the magazine held the 2017 edition of its annual "Most Influential" party at the Liberty Grand, the Liberty Group's flagship property.
Tony Gagliano, CEO of St. Joseph Communications, which owns Toronto Life, says neither he nor his staff put pressure on the magazine with regard to the review, adding, "I trust the team at TL and stand by their decisions."
Liberty president and CEO Nick Di Donato also denies pressuring the publication, saying that he hadn't even read the piece until CANADALAND approached him.
The review gives the food at BlueBlood a fairly positive writeup. It's in describing the opulence of the place where things turn negative, and presumably where the stars start to come off.
"Everything I ate on my trips to BlueBlood was good, some of it very good, but at queasy prices," Pupo writes, noting that both times he visited, the bill for two people came to over $500. He describes it as a "celebration restaurant," the kind of place you go to "more for the pomp than the cooking."
Di Donato is ambivalent about the coverage, saying if someone were to only look at the photos and read the food-specific portions, they'd come away thinking his restaurant was great. The two-star conclusion?
"I think the article is a positive one, because the pictures are positive — they look great, the place looks fantastic — and the comment on our food is positive. And we get a two-star rating, because we're a high-end restaurant? I'm not sure I agree with that," Di Donato says.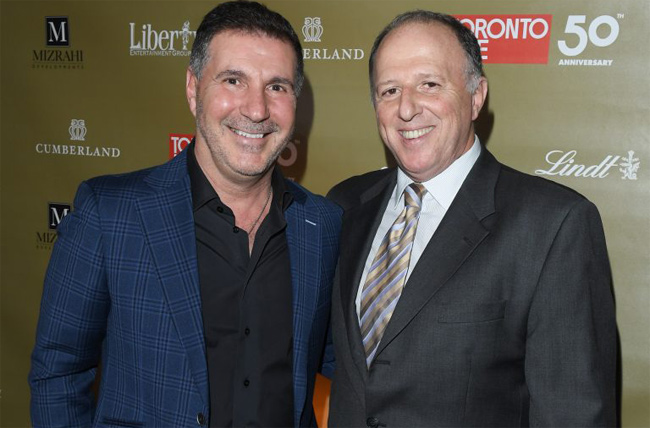 "I think it's a poorly written, inaccurate review, which is not a food review in my mind, but it seems like a personal attack [from] somebody who's Ubering around town, doesn't have a lot of money, can't afford BlueBlood or anything luxurious, and wants to criticize people who can," he says.
Di Donato wonders why the magazine couldn't give his company a heads-up a critical review was running, on page 79, at the same time as a full-page ad would be in the same issue, on page 101.
"I wish that a magazine like this would say, 'Look, we have integrity in our editorial, but it's not all about the almighty dollar. So, maybe you should pull your ad this month, because it's not going to be a great [review].' I think that's fair," he says.
But Di Donato says the review isn't going to affect his business relationship with the magazine. "I understand the difference between editorial and sales, so we will continue to advertise with Toronto Life."
It is also unclear whether pulling a story from the magazine's website, while it still lives in print, counts as a retraction. The publisher, Hunt, did not answer questions concerning whether this would be the case, why links to the review now point to an older story, why there was no note acknowledging material had been disappeared, and what general principles or policies guide the magazine's decisions to pull stories.
Typically, when a news outlet removes a piece, best practice is to leave a note explaining the decision, similar to appending a correction notice to a story that at one point had incorrect information in it.
If Hunt or anyone else at Toronto Life decides to respond to our questions, we'll update our story.
***